S

atoshi

Y

amamoto -

L

ivingston,

MT
INNOVATIVE TROUT FLIES
&
ATLANTIC SALMON FLY
FRAMES
​
Spring guide trip is going strong!! Summer booking is filling up!!
My Self-Publication #2 is HERE!! Check out my Online Store or Badges on both sides!!
COVID-19 concerns are still in effect. But, things are getting optimistic here in Montana!!!!
Please be in touch, stay safe, and travel safe!!
Welcome to Lefty Angler & Flies Online Store
Finally I caught up with a modern way = online store & transaction!!
Store is created by ECWID. It's an App that lets the small business build and run their online store without too much fee or complications. Your CC is transacted by Square. I've been using Square for my guide trip payments all these years and my clients or I have not had any issues. Over all it's very secure, period.
But then, I still welcome good old trusty checks so please contact me any time!!
And please don't hesitate to ask questions regarding items, shipping, and anything!!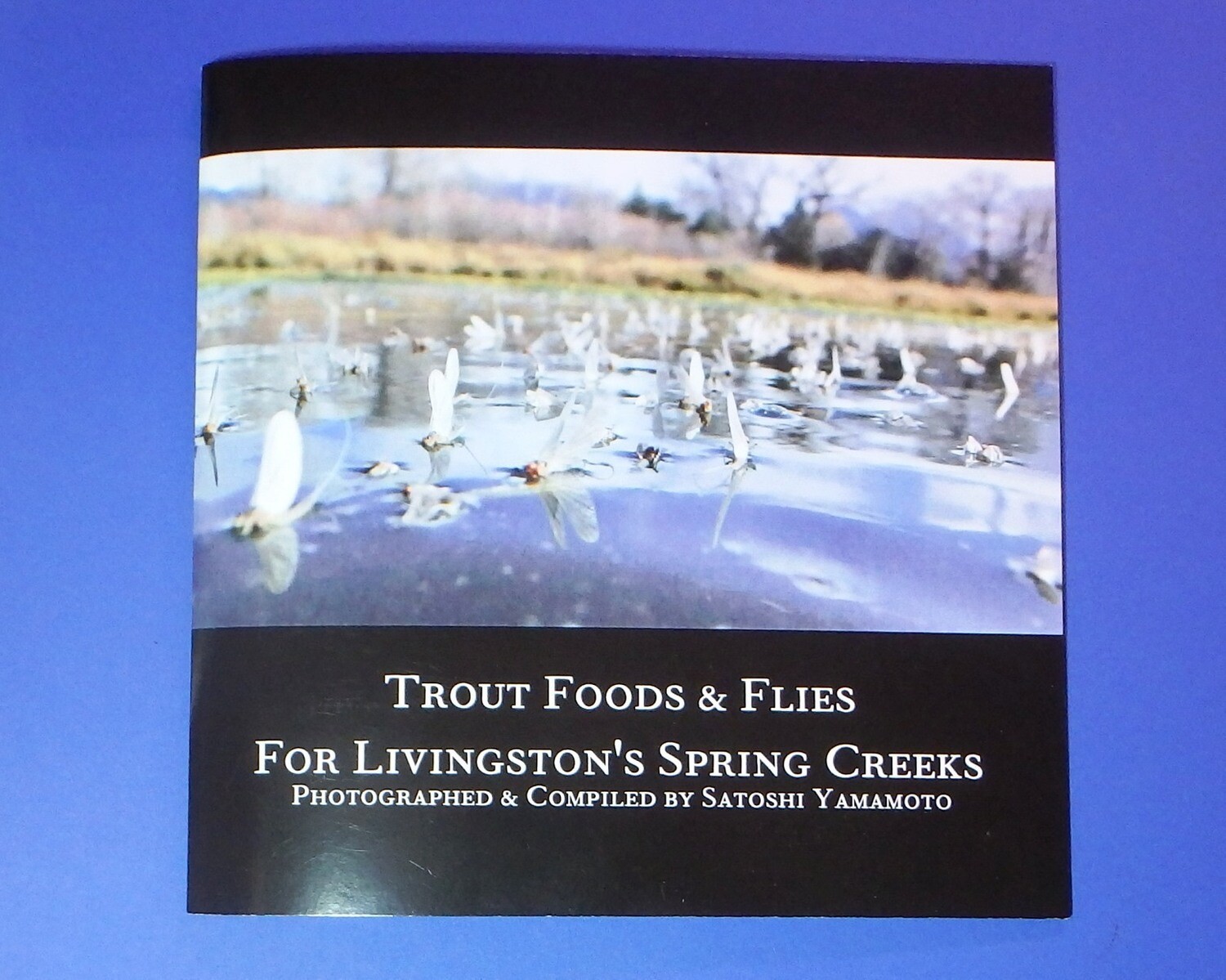 Here it is - Spring 2021!!
​
My 2nd self-publication is about Atlantic Salmon Flies, more specifically all & only about fly patterns of Major John Popkin Traherne. Traherne patterns are regarded as a series of most complicated and beautiful flies among all the classic patterns. However, it is not quite clear how many patterns he designed. The curiosity and browsing books & online lead me to conduct serious research.
​
The next and the most challenging task was to dress them all. I obtained and used fair amount of authentic feathers. Intense photo sessions followed next. And the final task was to compile all the contents into a photo book.
​
I'd like to call this book as my Master's Thesis for my Atlantic salmon fly career. This is NOT just a photo book of pretty flies, rather a reference which contains all the dressing recipes and bibliography that will be useful for enthusiastic fly tyers.
​
Very limited amount is at my hand (check above) which will be signed and offered with a discounted price.
​
Physical book can be purchased from Blurb, the self-publishing website, linked below. Book is printed as ordered and shipping may be charged. Also, PDF book - I didn't make an e-book which required me to lower the size/quality of photos - is also available. PDF version is very reasonable and can be viewed with most of devices.
​
I will announce when DELUXE Fly Mounted Editions are available - currently going on.
​
As always, please let me know any questions, sample photos inquiries, and so on.